Type: Unstable Vampire
A 4KB action packed Vampire survival game. Can you escape the shrieking death?
You befriended a vampire but it became unstable and now wants to bite you, and bought friends too, what a suprise. If only you had a bow and an arrow!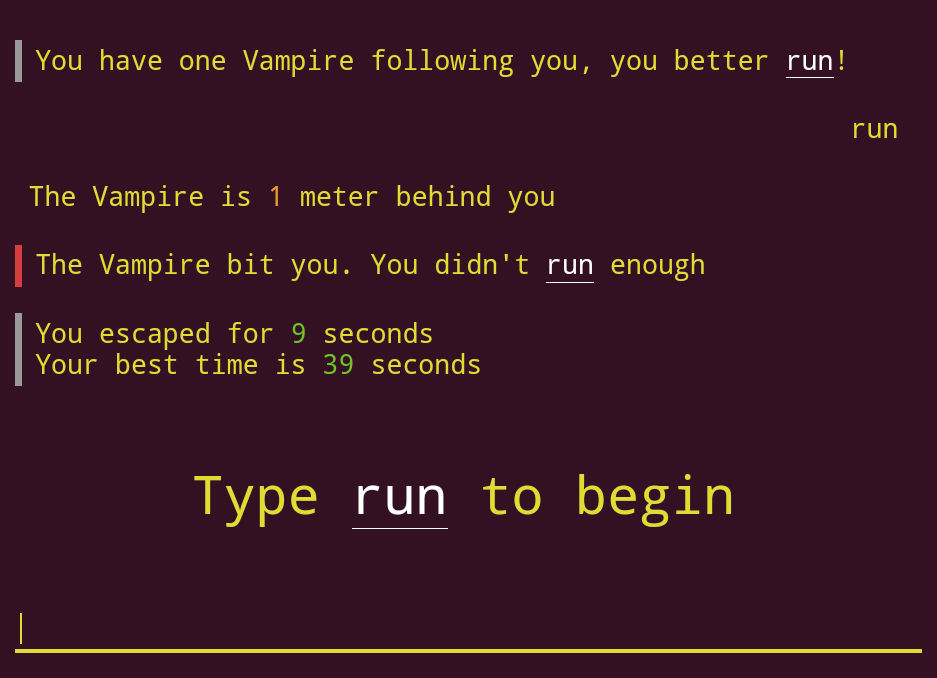 Honestly, the image is bigger than the game itself, just play it. All devices with keyboard (physical or virtual) can run this game. Mobile friendly, feel free to try it right now. Thanks for checking it out.
Made in 48 hours for the ludum dare game jam's 49th edition in pure javascript. You can rate it here and on the jam page. You can bookmark or follow the page here or on twitter for updates.
Couldn't have done it without past ludum dare games like that of mitato, my thanks to the community.